Changes in Medicare law will help some patients who need costly rheumatology treatments, including several medicines for which competition has been kept in check for many years.
In fact, this field of medicine includes prime examples of the kinds of products that drove Congress to give the giant federal health program leverage to try to restrain rising pharmaceutical costs through negotiations. The Inflation Reduction Act, signed into law by President Joe Biden on Aug. 16, also provides some fairly quick aid for people enrolled in Medicare who struggle with pharmacy bills.
As described in an official summary from the Congressional Research Service, the law establishes:
A cap on annual Medicare Part D out-of-pocket spending that starts in 2025 at $2,000, with planned annual adjustments thereafter.

A limit on cost-sharing under Medicare Part D for a month's supply of covered insulin products at $35 for 2023 through 2025, with plans for continued limits on this cost in the years after pegged to negotiated prices.

A program under which drug manufacturers provide discounts to beneficiaries who have incurred costs above the annual deductible beginning in 2025.

A requirement that drugmakers issue rebates to Medicare for certain brand-name drugs covered without generic equivalents for which prices increase faster than inflation.

An obligation for Medicare Part D plans to pay for adult vaccines that are recommended by the Centers for Disease Control and Prevention's Advisory Committee on Immunization Practices without requiring cost sharing.
The law's marquee health provision sets the stage for Medicare, the nation's largest purchaser of drugs, for the first time to leverage its clout directly in negotiating for lower costs for medicines. Democrats sought to build what amount to guardrails into this program, seeking to spare from competition new and innovative drugs and ones developed by smaller companies. Drugs likely to soon face competition from copycat versions also would fall outside of the pool for negotiations.
In effect, the design of the program would allow Medicare to negotiate in the future in cases such as those seen in recent years with blockbuster medicines often in rheumatology. That's due in a large part to legal challenges that have helped thwart the introduction of copycat versions of these kinds of products known as biosimilars.
Etanercept (Enbrel) has been sold in the United States since 1998 and adalimumab (Humira) since 2003. Both products face competition from copycat versions called biosimilars in other nations, but the introductions of these products have been delayed in the United States until 2029 for etanercept and 2023 for adalimumab, the Office of Inspector General for the Department of Health & Human Services said in a March 2022 report. The OIG said in the report that the combined 2019 Medicare Part D tab for the two biologics was more than $5 billion.
Rheumatology drugs rival cancer medicines for dominance among the most expensive drugs for people enrolled in Medicare. The average 2020 spending for the most widely used forms of adalimumab by people in Medicare's Part D pharmacy program topped $51,000, according to federal data. The price per dosage-unit for the drug rose about 7% from 2019 to 2020.
The pharmaceutical industry defends the high introductory costs of medicines and subsequent rising prices as necessary payback for research on products sold and the ones still in development. Since the initial Food and Drug Administration approval of adalimumab on Dec. 31, 2002, Abbott Laboratories and its AbbVie spin-off have made changes to the drug's administration and paid for studies to expand its approved indications.
Still, the investment in adalimumab appears to have been paid well.
Abbott Labs acquired adalimumab as part of its purchase of BASF's pharmaceutical operations in 2001, a purchase that also included the thyroid drug Synthroid. Abbott paid $7.2 billion, or roughly $12 billion in current dollars. In 2021 alone, Humira sales were $20.7 billion, with the United States accounting for $17.3 billion of the product's revenue.
Losing Access to Treatment When Moving to Medicare
Sue Lee of Crestwood, Ky., is among the patients waiting to see if the changes in Medicare law might allow her to again afford adalimumab. For now, Ms. Lee said she is hoping her plaque psoriasis stays manageable with the topical ointments and moisturizers she has been using since losing access to adalimumab. Ms. Lee, 80, took the medicine during her working years for her plaque psoriasis.
"I told people: 'I'm on the wonder drug. Look at me. I can show my skin now. I don't have all of these sores,' " she said in an interview.
But after she retired at 75, she was shocked at the tab she faced after switching from private insurance to Medicare. She said it could have cost her close to $10,000 a year to take Humira. Ms. Lee's Social Security earnings make her ineligible for certain assistance with drug costs.
"I cried a lot," she said about the loss of affordable access to the drug.
What's the Path Ahead?
The American College of Rheumatology and the Coalition of State Rheumatology Organizations are among the physician groups that pressed Congress for years for action to lower drug costs. Their members have been on the frontline of the crisis in the United States among patients unable to afford medicines.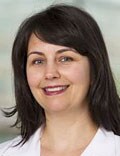 "The financial burden of skyrocketing drug prices has forced many of our patients to spread their treatment out longer than prescribed, delay care, abandon prescriptions, or forgo treatment entirely — all of which risks flare-ups, disease regression, permanent disability, and even premature death," said Blair Solow, MD, chair of the ACR's Government Affairs Committee, in a statement on the new Medicare provisions.
In an interview, Solow, an assistant professor of medicine in the division of rheumatic diseases at University of Texas Southwestern Medical Center, Dallas, noted that there are concerns about how changes in Medicare drug pricing might affect future development of medicines. This has been a chief criticism of the pharmaceutical industry of efforts to allow Medicare to negotiate for lower prices.
"Of note, drug companies research, create, and produce medications that will perform well in the market, not necessarily those that may be most needed," Solow wrote. "We can hope the new medications put forth by manufacturers are those that improve the lives of patients."
In July, the Congressional Budget Office released a report on an earlier version of the Democrats' plans for Medicare drug negotiations that suggested the potential loss to drugmakers' productivity may be relatively small. The CBO expects that about 1,300 drugs will be approved over the next 30 years. The legislation as proposed in July might reduce the tally by 15 drugs. The CBO said these estimates fell in the middle of the distribution of possible outcomes and are subject to uncertainty, and it is still working on an estimate of the expects effects of the final version of the law.
"CBO did not predict what kind of drugs would be affected or analyze the effects of forgone innovation on public health," the agency said.
Solow also said there may be some challenges for physicians in explaining to patients the timeline for the new law's Medicare provisions. People need to be aware of how long it will take to implement the plan and the potential for changes or delays.
"I think this is important, because the interpretation of the law can be done in a way that was not necessarily what Congress intended, and depending on the control of Congress and the Administration, this could impact downstream effects in how this law plays out," she said in an interview.
CMS has substantial work ahead of it in choosing the drugs for which there will be subject to negotiations. The new law limits the number of drugs that can be negotiated to 10 annually in 2026, increasing to 20 drugs annually by 2029. Drugs would be eligible for negotiated prices from 9 years after drug approval or 13 years for biologics, until entry of a generic or biosimilar competitor.
The new law calls for taxes and other penalties for companies that refuse to negotiate or offer the agreed price, Thomas J. Hwang, MD; Aaron S. Kesselheim, MD, JD, MPH; and Benjamin N. Rome, MD, MPH, all of Harvard Medical School, Boston, wrote in an Aug. 19 viewpoint article in JAMA. U.S. lawmakers took a different approach to negotiations about drug prices than those used in other countries, they wrote.
"Notably, the Inflation Reduction Act shields new drugs from negotiated prices for the first 9-13 years on the market," they wrote. "In contrast, most other peer countries typically negotiate drug prices at the time of market entry, and no peer country limits the number of drugs negotiated."
Missed Opportunities
Madelaine Feldman, MD, president of the CSRO and a rheumatologist in private practice with The Rheumatology Group in New Orleans, said in an interview that she welcomes many of the provisions of the new law, as they will help her rheumatology patients afford their medicine.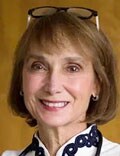 But she considers one of the provisions of the law to be a disappointment. The law further delays the start date for a federal rule intended to allow people on Medicare Part D to directly benefit from discounts negotiated on drugs. This is a point often overlooked in news reports on the law.
Insurers use what are called pharmacy benefit manager (PBM) services to obtain rebates on medicines, but they don't fully or directly share these price reductions with people enrolled in Part D plans. Instead, people in the Part D plans have their cost sharing pegged closer to listed prices, the ones set before the rebates obtained by PBMs. The PBM industry argues that the rebates, often based on the list price of the drug, serve to keep monthly insurance premiums low. But there's been concern about perverse incentives in this approach, where more expensive drugs are preferred by PBMs, leading to higher rebates.
Congress had already delayed its implementation of the PBM rule, which would apply savings more directly to patients, until 2027 and did so again in the Inflation Reduction Act.
Implementing this rule on Medicare Part D prescription drug rebates would be a help for patients struggling to pay for costly drugs, such as those used in rheumatology, Feldman said.
"It just doesn't make any sense to hold off on these changes if you really want to cut Medicare's beneficiaries' cost sharing and attempt to stop the perverse incentive that puts higher priced drugs on Part D formularies," she said.
This article originally appeared on MDedge.com, part of the Medscape Professional Network.
Credits:
Lead image: Dreamstime
Image 1: Brian Coats
Image 2: Dr Madelaine Feldman
© 2022 Frontline Medical Communications Inc.

Cite this: Medicare Drug Changes Ought to Benefit Rheumatology Patients - Medscape - Aug 31, 2022.