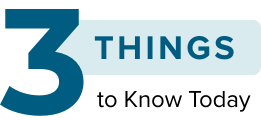 Schumer Unveils a Bill for Medicare Drug Price Negotiations
A new bill aimed to curb rising drug prices was introduced by all 50 Democratic senators.
What it does: Allows Medicare to negotiate drug prices, places caps on drug prices, limits out-of-pocket drug costs for beneficiaries to $2000, makes vaccines free for beneficiaries, and provides additional assistance to lower-income seniors.
Pass by budget reconciliation: Senate Majority Leader Chuck Schumer hopes the bill will pass by the end of July with a process known as budget reconciliation. To be successful, all 50 Democratic senators must support the bill, and it needs a tiebreaking vote from Vice President Kamala Harris.
Caveat: The bill must get past Senate Parliamentarian Elizabeth MacDonough, who can strike portions of it. Democrats are not expecting large changes, however, inasmuch as they have proposed similar changes in the past.




"Overlapping" Job Stressors May Flag Risk for Physician Suicide
Risk of suicide among physicians is often an interplay between an individual's work as a physician and other stressors in their personal life, new research finds.
Six themes emerge: The most common overlaps include an incapacity to work due to deterioration of physical health, substance use that was jeopardizing employment, the interaction between mental health and work-related problems, relationship conflicts that affect work, legal problems, and increased financial stress.
Compounded by the pandemic: Study authors suspect the results would have been different had the pandemic not happened. They are waiting on more data to examine that idea.
Context: Doctors have the highest suicide rate of any profession. The 2022 Medscape Physician Suicide Report found that 22% of physicians reported having suicidal thoughts, up from 14% in 2019.
Healthcare workers who are experiencing suicidal thoughts can call the National Suicide Lifeline at 1-800-273-TALK (8255).




Talk of Wearable Devices Percolating Into Routine Clinical Care
Mentions of wearable devices, such as Fitbits, by patients are rapidly increasing, according to provider notes. From 2005 to 2019, new research finds there was over a 100-fold increase.
Challenges ahead: Authors of the study say there is a lot of work to be done to figure out how consumer wearable devices relate to health outcomes and how physicians can integrate data into practice.
Other considerations: How physicians discuss wearable devices with patients, the influence of wearable devices on healthcare utilization, whether wearable devices contribute to disparities in healthcare, and whether they could be used to mitigate disparities.
Kaitlin Edwards is a staff medical editor based in New York City. You can follow her on Twitter @kaitmedwards. For more news, follow Medscape on Facebook, Twitter, Instagram, and YouTube.
© 2022 WebMD, LLC

Send comments and news tips to news@medscape.net.
Cite this: A New Drug Price Bill; Job Stressors and Risk of Physician Suicide; Patients Talk More About Wearable Devices - Medscape - Jul 08, 2022.