The American College of Cardiology (ACC) has issued a new health policy statement directed at eliminating the bias, discrimination, bullying, and harassment that hamstrings the delivery of quality cardiovascular care.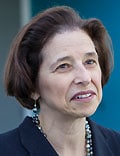 "We pay a lot of attention, of course, to our patients and patient care issues but our ability to care optimally for patients is limited if the workforce is handicapped in any way," said Pamela S. Douglas, MD, Duke University School of Medicine, Durham, North Carolina, who co-chaired the writing committee.
The document is the second in the ACC's diversity inclusion initiative, following the 2019 report on equal compensation and opportunity in cardiology, but the foundation for the work actually started 5 years ago, she told theheart.org | Medscape Cardiology.
"Unfortunately, COVID and other world events have created a climate in the United States where people don't treat each other terribly well," Douglas said. "It's divisive and confrontational often, when it should be collaborative. So this document, at this time, was serendipitous but wonderful timing."
The 2022 ACC Health Policy Statement on Building Respect, Civility, and Inclusion in the Cardiovascular Workforce was published online March 17 in the Journal of the American College of Cardiology.
The 63-page document provides 12 principles for building a better workplace, starting with the belief that civil behavior and respect are inherent in its core values of teamwork, collaboration, and professionalism.
The ACC calls on all organizations and individuals involved in providing cardiovascular care, education, or research to recognize the "ubiquity" of uncivil behavior and the continuum of bias, discrimination, bullying, and harassment (BDBH) that characterize it.
Some of the recommendations they offer to eliminate these behaviors include:
Creating institutional policies and resources to ensure hiring decisions, evaluations, and departmental/program/center reviews are objective.

Including assessments of personal behaviors related to respect and civility in performance reviews.

Establishing confidential, fair, and transparent mechanisms for reporting and investigating individuals and/or departments suspected of BDBH.

Adopting longitudinal metrics and accurate data collection to track progress and inform future policy and interventions.

Encouraging independent evaluation of institutional culture and efforts to reduce BDBH.

Celebrating those who promote and achieve excellence in reducing BDBH.
Patients Behaving Badly
What's new, especially since the COVID-19 pandemic, is the number of patients who themselves engage in disrespectful and uncivil behavior, observed Douglas.
"As physicians, it was the patient's always right. So you work to do backflips to accommodate the patient," she said. "But when the patient says: I don't want to be treated by anybody that comes from outside the United States, that's not our society anymore. And that has to be addressed and dealt with."
The policy statement features a suite of online tools and resources including 15 case examples and 30 sample policies from institutions that have been anonymized and some provide an action framework for addressing this type of patient behavior, Douglas said. An individual, for example, can ask the patient why they made the remark, explaining that the provider is qualified and someone they'd like to have care for their own family. If it was a trainee on the receiving end, it's fair for them to go back to their supervisor, mentor, or training director.
"They should back you up and explain to the patient that it's not who we are at this hospital and that they're happy to provide care, but they are part of the hospital and need to obey the rules and environment in this hospital," she said.

Writing committee co-chair Michael J. Mack, MD, Baylor Scott & White Health, Plano, Texas, told theheart.org | Medscape Cardiology that "one of the concepts that I hadn't heard before that resonated with me was the term 'upstander' — that you can't just be a bystander and watch this happen and do nothing. If you're witness to this in the workplace, if it's gender bias or racial bias, you need to get involved and reach out to that individual and see what you can do to help and be a reporter of it."
But It's All Too Costly
Financial constraints are often cited as a reason not to focus on bias, discrimination, bullying, and harassment in the workplace or to shelve initiatives, but it's a false argument, say Mack and Douglas.
"One of the case examples is a cardiology practice that is suffering a decline in finances and the board makes the recommendation that the efforts at diversity and civil workplaces need to be the first to go," Mack explained. "And the point that's being made in this is you can't afford not to do it because it ends up being more costly to the business in the long run."
Part of that cost is associated with losing valuable employees that were contributing but left because there wasn't a culture of respectfulness and positivity in their workplace. While that's always been a risk, it's become a particularly compelling issue because of the workforce shortages present 3 years on in the pandemic, he said.
"There's a new re-examination to be sure that we have a positive work environment that people want to come to work at every day," he said. "I run our Research Institute and normally we have a 5% vacancy rate, and our unfilled-position rate is 25% right now."
Healthcare is delivered as a team today, but if a member feels disrespected, or worse — harassed, bullied, or discriminated against — they're not going to contribute at the top of their game, Douglas said.
"It's very well documented that bad behavior exists and that it has negative consequences for patient care for institutions, who are at great risk legally and regulatory wise," she said. "And the document makes that clear that that risk is increasing."
Douglas pointed out that The Joint Commission now requires good behavior in institutions that it accredits and that the Accreditation Council for Graduate Medical Education requires education around professionalism and evidence that their trainees are treated as professionals.
Funding agencies like the National Institutes of Health have also jumped into this space, recently establishing a hotline to report harassment, discrimination, and bullying perpetrated by an NIH-funded investigator, and giving institutions 30 days to investigate.
"In the last 2 years they have defunded, taken away the grants of 75 investigators compared to zero in the 5 years before that," Douglas said. "So I think, even though the bad behavior may be escalating, the consequences are escalating too."
The new "2022 ACC Health Policy Statement on Building Respect, Civility, and Inclusion in the Cardiovascular Workplace" will be discussed in a session at the ACC 2022 Scientific Sessions on April 2 at 4:15 pm ET.
J Am Coll Cardiol. Published online March 17, 2022. Full text
Follow Patrice Wendling on Twitter: @pwendl. For more from theheart.org | Medscape Cardiology, follow us on Twitter and Facebook.
Credits:
Lead Image: Dreamstime
Image 1: Darby Rotach/Medscape
Medscape Medical News © 2022

Cite this: Patrice Wendling. ACC Looks to Build Inclusive, Bully-Free Cardiology Workplaces - Medscape - Mar 17, 2022.