The American Society for Dermatologic Surgery (ASDS) addresses a worrying knowledge gap with the publication of its first evidence-based clinical practice guidelines for the prevention and treatment of adverse events from injectable fillers.
The recommendations, published in the February issue of Dermatologic Surgery, are from a multidisciplinary task force convened by the ASDS, comprising 11 physicians – 8 board-certified in dermatology, 2 board-certified in plastic and reconstructive surgery, and 1 board-certified in oculoplastic surgery (all ASDS members) – and 2 patient representatives.
While redness, swelling, and other injection site reactions associated with injectable fillers are common, and usually resolve within 1-2 weeks, "rare but more serious adverse events from injectable fillers include vascular occlusion leading to skin necrosis or blindness, inflammatory events, and nodule formation, among others," the authors wrote. They are "likely underreported" and cases are increasing as injectable fillers become more popular.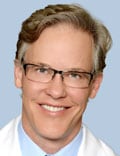 "Truthfully, a lot of people don't know what they're doing," lead author Derek Jones, MD, of Skin Care and Laser Physicians of Beverly Hills, Los Angeles, said in an interview. Worldwide, he said that the absolute number of injectable filler treatments "has exploded," particularly in the United States – and over the last decade. Moreover, "a lot of these treatments are being relegated to the nurse practitioner or the registered nurse who may take a weekend course," he added. "There is this lack of knowledge and lack of recognition of some of these basic principles that we are publishing."
About half of the document focuses on the potentially devastating complications of filler embolization and vascular occlusion of facial arteries, which include tissue ischemia, necrosis, visual abnormalities, blindness, and stroke. While these complications are considered rare, there is actually little information on their prevalence, Jones pointed out. "We think there is massive underreporting … so we view it as just the tip of the iceberg."
Almost 200 unique cases of injection-related visual compromise (IRVC) have been reported in the literature, but not enough to provide strong evidence-based treatment protocols, he said.
"There are really no randomized clinical trials on how to treat them – they're just not common enough – but there's still some very good evidence that points the way. Most of what we're relying on is in that low- to moderate-certainty range, but nevertheless, it points in a direction most of us can hang our hat on."
He described the two most important cornerstones for preventing vascular occlusion. The first, he said, is "having impeccable knowledge and understanding of vascular anatomy and the cutaneous landmarks for blood vessels that are at risk." The second pertains to injection techniques, he said, noting that "it's becoming clearer – although it's somewhat controversial – that cannulas are safer than needles."
While anatomical knowledge might seem like the most basic requirement for practitioners who inject fillers, Jones said it is not. "It is true that we study anatomy in great detail in medical school, but injection anatomy is a completely different bird. Of course someone can study the facial arteries and have a basic understanding, but understanding it in a way that it relates to safe filler injections is a completely different thing. Our understanding of this has evolved over the last couple of decades ... and there are new papers that come out all the time that refine our knowledge."
In terms of treating an IRVC resulting from hyaluronic acid (HA) filler, "the take-home point is the hyaluronidase is the mainstay of treatment, and not a little bit of hyaluronidase, but a lot of hyaluronidase – hundreds of units injected into the area of ischemia," he said. However, while the new guidelines emphasize that time is of the essence – "the most cited window of time for reperfusion is 90 minutes" – the authors also strongly advise practitioners to evaluate immediate post-event visual status first, before attempting any intervention.
Jones said the goal is to untangle some confusion about whether it is the filler or the rescue that does more damage. "There is a lot of controversy with ophthalmology, ophthalmologic surgeons, plastic surgeons, and dermatologists," he said, and "there has been finger-pointing between specialists when people make an intervention … that the actual rescue procedure created the problem," which is why "it is imperative to document the visual status prior to doing anything."
Beyond IRVC, and nonvisual skin ischemia due to vascular occlusion, the document addresses prevention and treatment of nodules, both inflammatory and noninflammatory, that occur either early or more than a month after treatment with HA fillers, as well with semi-permanent and permanent fillers.
For HA-related nodules, "the mainstay of treatment is steroids – either oral or intralesional – antibiotics, and hyaluronidase, which erases the substance," said Jones. As for nodules related to permanent fillers, he said that they are difficult to treat, and "tend to respond best to repetitive monthly injections of 5-fluououracil combined with small amounts of triamcinolone."
Jones is an investigator or consultant for Allergan, Galderma, Merz, and Revance; other authors had disclosures that included serving as a consultant, investigator, and/or trainer for these and/or other companies; one author received partial funding from ASDS to do this work; and one author had no disclosures.
This article originally appeared on MDedge.com, part of the Medscape Professional Network.
Medscape Medical News © 2021 WebMD, LLC

Cite this: ASDS Issues First Filler Safety Recommendations - Medscape - Mar 02, 2021.